Spring Festival
Dallas Blooms
The Great Contributors
Presented By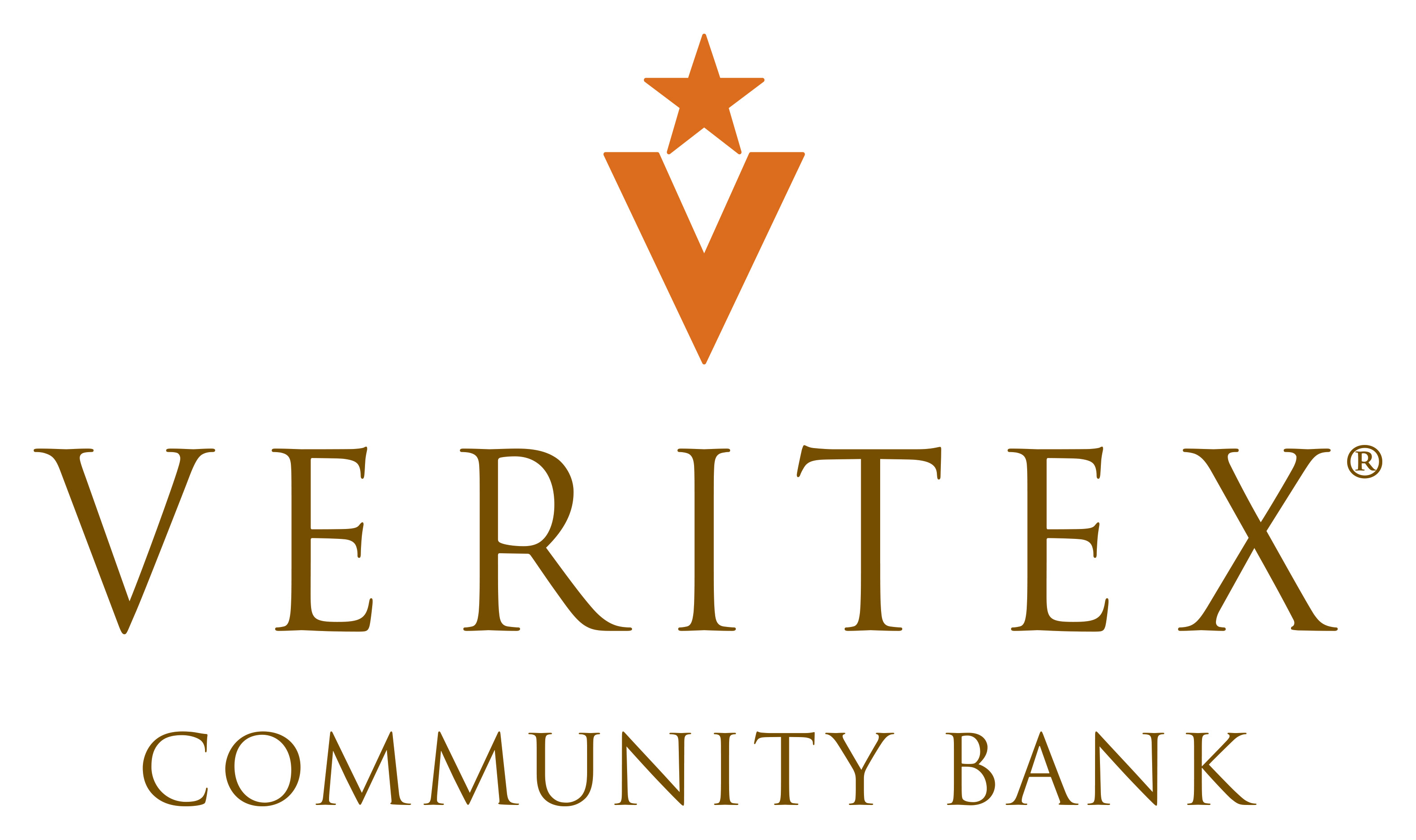 Dates
February 25–April 16, 2023
About
"The Great Contributors"
Named by Southern Living as one of "The Best Places to See Stunning Spring Blooms Across the South," the Dallas Arboretum and Botanical Garden presents Dallas Blooms, the largest annual floral festival in the Southwest. Presented by Veritex Community Bank, the festival runs February 25 to April 16, 2023.
With the return of Gary Lee Price's "Great Contributors" sculptures, with many new historical figures including Harriet Tubman, Amelia Earhart and Joan of Arc. The spring festival showcases an explosion of color from 100 varieties of spring bulbs, 500,000 spring-blooming blossoms, thousands of azaleas and hundreds of Japanese cherry trees. Highlights include 500,000 spring blooming bulbs and a variety of themed programming, demonstrations and more.
A Six Week Celebration Featuring:
500,000 Tulips
Tasting

&

Cooking Classes
Live Music

&

Entertainment
Children's Activities
Wine

&

Beer Pairings
Book Signings

&

Speakers
Easter Events
+ More!
One of the Top 14 Places in the World to See Spring Flowers.
Previous Image
Next Image
Event Overview During Dallas Blooms
Seasonal Programming
Memory Garden Spring Series 
Sewell Boardroom
9–11:30am
Series 1: March 3, 10, 24 and 31 
Series 2: April 14, 21, 28 and May 5 
Series 3: May 19, 26 and June 2 and 9 
Series of four classes for those in the early to middle stages of Dementia or Alzheimer's. Pre-registration is required. $20 cost includes garden admission for participant and care partner, as well as parking for all four days – a value of over $200. Register for one series – or join all three! 
Sponsored by The AWARE Foundation & The Darrell K Royal Research Foundation 
Meet the Artist: Gary Lee Price in the Garden
A Tasteful Place 
February 25 
10:30am & 1pm 
Meet sculptor Gary Lee Price as he shares about his spectacular NEW exhibition of Great Contributors and his lifetime of work in bronze. Plus, he'll show how his works come to life by sculpting clay live as he speaks! 
Shakespeare Dallas in the Garden
Martin Rutchik Concert Stage & Lawn 
March 4 | 11am–12pm  
Don't miss this interactive Shakespeare production! Shakespeare Unlocked features two professional actors performing scenes from some of Shakespeare's most famous plays including Romeo and Juliet, Macbeth, Richard III, and The Taming of the Shrew in costume. In addition to watching these scenes guest will learn about Shakespeare's use of language, as well as how Shakespeare has contributed to our modern English language with the over 1700 words he invented that we still use today.  
Window to the Wild Flight Show  
Martin Rutchik Concert Stage & Lawn 
March 5 & April 15 | 10:30am–11:30am 
Inspired by Great Contributor Amelia Earhart, join Window to the Wild for a 45-minute outdoor flight training show featuring exotic birds and learn about flight mechanics. 
Glove Program  
Johnson Color Garden 
April 2 | 12–2pm  
Join Window to the Wild for a 2-hour outdoor meet and greet with the birds and trainers.  
CaveSim Explorations
Martin Rutchik Concert Stage & Lawn 
March 25–26 
10am–4pm 
As a boy, Mark Twain was an avid cave explorer, which helped inspire his adventure tales, and we invite you for a weekend of excitement with Colorado-based CaveSim! They visit the garden for the first time with their mobile cave on wheels. Explore caving, put your claustrophobia to the test in their squeezebox and even take to the air with their vertical caving system. Your family will have so much fun they won't realize they're learning about physics and Earth science at the same time!  
Modern Day Mark Twain: Tall Tales with Donna Ingham 

DeGolyer Steps 
April 1 
10:30am & 1pm 
Beloved humorist and folklorist Donna Ingham takes the ancient art of storytelling and gives it a Texas twist to entertain audiences of all ages. 
Family Fun Weekends
April 7–9 Easter Weekend 
May 27–29 Memorial Day Weekend 
Come out to the garden and enjoy activities for the whole family! Your kids will love to pop bubbles, pet farm animals and listen to stories. Enjoy fan favorites Country Critters petting zoo from 10am–2pm and story time, featuring tales of great contributors we have displayed in the garden, at 10am and 10:30am.  
In addition, we will have a live pianist at Jeanne's pavilion from 12–2pm and a live band on the Martin Rutchik Concert Stage & Lawn from 2–4pm. 
Daily
&

Repeating Programs
Member Mornings  
Daily March 1–November 4  
Take advantage of your membership with an early morning walk. Refresh and enjoy early access to the garden as we prepare for the day. No photography allowed. 
Historical Tours  
Monday–Saturday  10am–4pm  
Sunday | 12–4pm  
DeGolyer House 
Visit the DeGolyer House for a tour of the beautiful, historic home while listening to knowledgeable docents speak about the history of the home and family. 
Mommy and Me Mondays & Tiny Tot Tuesdays  
Every Monday & Tuesday  
February 27–April 11 
10am–2pm 
Outside Pecan Grove 
Country Critters Petting Zoo returns with your favorite goats, sheep, bunnies, and a pony. We will have bubbles and fun activities for kids to enjoy! Story time (10am & 10:30am) featuring kid-friendly tales of the figures represented in our Great Contributors exhibition; and crowd favorite Kindermusik (12:15pm) returns to activate children's minds through song.  
Presented by Kimberly-Clark 
BOGO Wednesdays
March 1–April 12 
9am–5pm 
Buy one ticket, get lowest price ticket free. Parking not included. 
CC Young Senior Living Thursdays  
March 2–April 13 
9am–5pm  
Seniors 65 and older get in for $1 off general garden admission and receive a 20% discount in the Hoffman Family Gift Store. 
What's in Bloom Walk
Main Garden Entry Plaza 
Thursdays March 1–April 13 
1pm 
We've taken our popular weekly social media post by VP of Gardens Dave Forehand and made it into a weekly walk! Join the Dallas Arboretum Horticulture team each Thursday for a 30-minute walk featuring Dave's top picks of blooming plants for the week.  
Dallas College Cooks
Every Monday at A Tasteful Place  
11am 
Dallas College alum Chef Chastity Alexander takes a break from her daily duties at Hardwood's Dolce Riviera, to create healthy and delicious seasonal dishes your family will love again and again! 
Tasteful Tuesdays Floral Demos  
Every Tuesday at A Tasteful Place   
11am 
Daily Tastings Demo with Chef Isabel
Every Tuesday at A Tasteful Place  
1pm 
Resident Chef Isabel Snetsinger shows you how she creates the samples you enjoy each week at the Ruthie Pack Tasting Plaza. 
Chef-Tastic Cooking Demos
Wednesdays at A Tasteful Place 
11am 
Visit each week for an essential skill to increase your kitchen prowess – you'll have tips and tricks to share with friends and family, new go to recipes and more! 
Learn to Grow Fridays  
Every Friday at A Tasteful Place 
11am 
Presented by the Master Gardeners, Master Naturalists, the Dallas Arboretum Horticultural Staff and local experts. Enjoy special tips and presentations on spring plants and gardening topics. *See website for program updates and additional information. 
Paid Classes
&

Programming
Couples Valentine's Chocolate and Wine Pairing presented by CocoaVina
February 11 | 12–2pm
Member price per couple $99 
Guest price per couple $119
Experience an elegant Chocolate & Wine presentation where Artisan Chocolate and Fine Wines are paired and tasted in an engaging fashion! Learn the history of chocolate and wine for a decadent and entertaining adventure! Then, enjoy a stroll through our surprisingly colorful winter gardens!
Parent-Child Valentine's Day Treats for Kids & Kids at Heart (SOLD OUT)
February 12 | 1–3pm
Adult price $35  
Member child price $15 
Guest child price $25 
Budding chefs and their favorite adults come and explore hands-on activities in the kitchen with plenty of prepping and mixing to make valentine treats that you'll love at first bite! Join Registered Dietitian Nutritionist Cindy Kleckner for a simply tasty, kid tested and parent approved menu: Cupid's Valentine Popcorn, Heart-shaped Pancakes with Strawberry Sauce, Sweetheart Cut-out Cupcakes, Chocolate-dipped Mini Pretzels and M'mallows, and Heart-y Smoothies – its great mix of healthy and indulgent treats to engage kids in the kitchen!
Locally sourced comfort food with Garden Café  
March 30 | 12–2pm 
Adult member price $89 
Adult guest price $99
Join locally owned Garden Café and Chef Justin Wern in making delicious comfort foods from fresh, locally sourced ingredients. Begin your class by learning how to make zesty Lemon Chicken and creamy orzo pasta with fresh herbs and ricotta cheese. This meal will be both bright and flavorful and can be easily modified to suit your taste preferences. 
Registration coming soon.
Cassaro Winery Pre-Concert Wine Tasting
April 6 | 5–6pm
Adult member Price $79
Adult guest Price $89
John Matthews the owner and winemaker at Cassaro Winery and Vineyard will guide attendees through a private tasting of five of its award-winning wines.  Blending Texas wine with Italian tradition Cassaro Winery has received numerous accolades for their Italian varietals including their Dolcetto, Montepulciano and Sangiovese as well as their Texano Superiore and Gioia red blends.  John will also provide samples from their popular charcuterie boards featured at both their Ovilla and Corsicana, Texas tasting rooms. This class includes a ticket to our SOLD OUT first concert of the season, Emerald City!  
Registration coming soon.
Earthy & Whimsical Terrarium Building Class
April 15 | 1–3pm
Adult member $89
Adult guest Price $99
Fan favorite Earthy & Whimsical returns with a hands-on class perfect for spring gift giving: a beautiful glass terrarium featuring Premium live succulents, preserved Moss and decorative pebbles! Don't pay twice the price at a boutique store when you can learn how to do it yourself from the experts! 
Registration coming soon.
Kids Cooking: Sheet Pan Meals with Chef Sharon
May 20 | 10:30am–12:30pm 
Adult member + child $45 
Adult guest + child $55 
Additional child Price $15 
Food and Wine Chair Sharon Van Meter will lead adult and child pairs through four hands-on sheet pan meals: a breakfast bake, chicken pot pie, roasted vegetable chili with cornbread biscuits, and an apple crumble bake that the whole family will love. You'll walk away with the confidence to create made-from-scratch meals on weeknights with the whole family! 
Registration coming soon.
Eataly presents Northern Italian Hands-on Pasta Making   
May 21st | 12–2pm 
Adult member $109 
Adult guest $119 
Join EATALY Scuola Chef for this Northern Italian Pasta Making Class. This hands-on class is perfect for the those looking to create some of the finest Italian cuisine with the guidance of EATALY Scuola Chef. Enjoy two glasses of wine as the Chef guides you through the recipes and offers tips for the best results. 
Registration coming soon.
Jeanne's Pavilion
Weekends | 12–2pm
Sit down and delight in a picnic while you enjoy musical entertainment every Saturday and Sunday! We will have local solo acts including pianist and guitarists playing today's hits and old favorites.  
Martin Rutchik Concert Stage & Lawn 
Weekends | 2–4pm 
Join us each weekend of Blooms for our favorite local acts. Load up the family, grab a picnic lunch and relax with great lake views every Saturday and Sunday. 
Cool Thursdays Concerts Series
Make your 2023 one to remember at the coolest spot in Dallas as we celebrate our 26th season with returning favorites and NEW acts! Don't miss the most spectacular view of the sunset over White Rock Lake while enjoying bands from all over the country. 
Garden Markets
The Dallas Arboretum is the ideal setting for curated markets featuring local purveyors of food, beverage and handicrafts. Mark your calendars for all this spring's uniquely sourced vendor markets! A portion of the proceeds of each market supports the Arboretum. 
Women's History Month Market
March 11–12 
Main Entry Plaza 
10am–3pm 
Join us in supporting hard working female small business owners.  
Cactus Show and Sale
March 18–19
Main Entry Plaza
10am–3pm 

The North Texas Cactus and Succulent Society returns for a second year featuring some of the Southwest's best cactus and succulent selections with hard-to-find plants sure to complement your collection. Plus, learn tips and tricks for plant care from the experts! 
Food & Wine Festival Garden Market 
March 25–26 
Main Entry Plaza 
10am–3pm 
We follow up our Thursday night event with a market featuring several dozen local vendors showcasing their locally-produced artisan goods, kitchen décor and more. Access to the market is included with your membership or admission to the garden on both days. 
Spring Market 
April 8–9
Main Entry Plaza
10am–3pm 

Celebrate the garden's most beautiful season with us by shopping with some of our favorite local artisan vendors showcasing their bounty of spring.  
Earth Day Market
April 22–23 
Main Entry Plaza 
10am–3pm 
This Earth Day, visit the garden for locally-made, Earth friendly or sustainable goods. 
Mother's Day Market 
May 13–14
Main Entry Plaza
10am–3pm 

Treat mom to a day in the garden while you visit local artisans and pick up homemade treats. Family Keepsake Photos will be from 11am-3pm. Get your photo taken and support the Dallas Arboretum Volunteer Advisory Board. 
Discounts
BOGO Wednesdays
Every Wednesday* • 9am–5pm
Buy one, get one free admission every Wednesday.
CC Young Senior Living Thursdays
Every Thursday • 9am–5pm
Seniors 65 and older get in for reduced general garden admission on Thursdays and receive a 20% discount in the Hoffman Family Gift Store.
See the beauty of Dallas Blooms
See everything spring has to offer
Membership
A New Experience Each Week
As a member of the Dallas Arboretum and Botanical Gardens, experience unique seasonal events throughout the year and get access to members-only events.