Spring Festival
Dallas Blooms
Presented By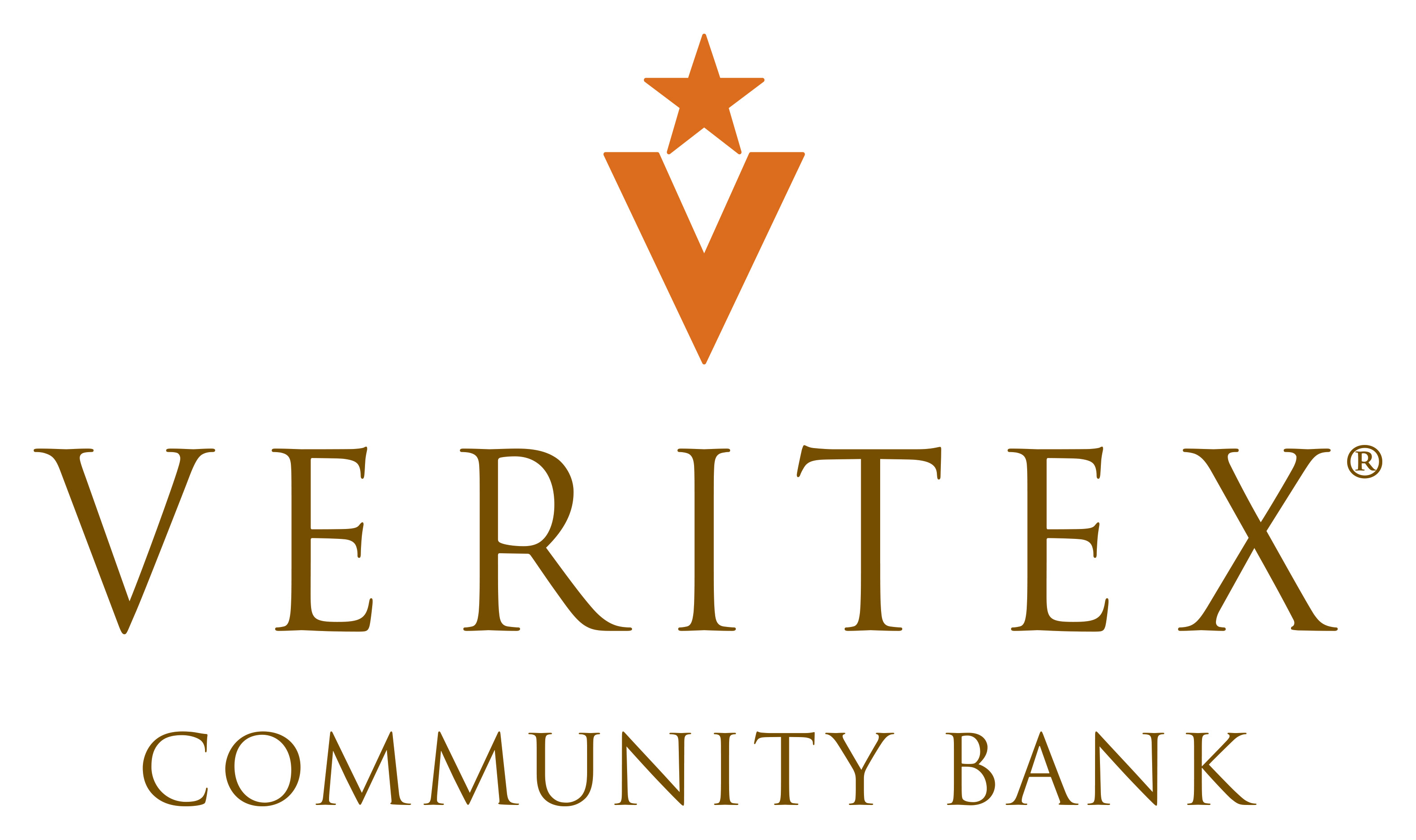 Dates
February 19–April 10, 2022
About
"Birds in Paradise"
Named by Southern Living as one of "The Best Places to See Stunning Spring Blooms Across the South," the Dallas Arboretum and Botanical Garden presents Dallas Blooms, the largest annual floral festival in the Southwest. Presented by Veritex Community Bank, the festival runs February 19 to April 10, 2022.
With the theme "Birds in Paradise," the spring festival showcases an explosion of color from 100 varieties of spring bulbs, 500,000 spring-blooming blossoms, thousands of azaleas and hundreds of Japanese cherry trees. Highlights include four larger-than-life peacock topiaries, 500,000 spring blooming bulbs and a variety of themed programming, including bird talks, bird flight shows, demonstrations and more.
A Six Week Celebration Featuring:
500,000 Tulips
Tasting

&

Cooking Classes
Live Music

&

Entertainment
Children's Activities
Wine

&

Beer Pairings
Book Signings

&

Speakers
Easter Events
+ More!
One of the Top 14 Places in the World to See Spring Flowers.
Previous Image
Next Image
Event Overview During Dallas Blooms
Seasonal Programming
Window to the Wild
April 9 & 10 
Various Locations
Join Window to the Wild for educational bird exposition or a meet & greet with birds and their trainers.
April 9 at 10:30am: Bird Show, Concert Stage
April 10 at 10:30am: Bird Show, Concert Stage
Dogwood Canyon Audubon Center
April 15 & May 13 • 11am
Martin Rutchik Concert Stage & Lawn
Katie Christman, Education Specialist at Cedar Hill's Dogwood Canyon Audubon Center, joins us for a series of bird talks focused on native birds in your backyard. Plus, she brings the center's American Kestrel for a live bird demonstration on March 19!
April 15 Supporting birds with native plants
May 13 Backyard Bird Q&A
Bird Décor with Vanessa Camara Designs
April 9 • 11am-3pm
Main Entry Plaza
Join local Dallas designer Vanessa Camara as she does a vendor demo and sale of hand painted bird items such as painted wooden bird earrings, wooden eggs and wooden bird houses.
Dallas Zoo: Animal Adventures
April 16 & May 28 
Various Locations
The Dallas Zoo's Animal Adventures program is a 30-45-minute educational program featuring 5-7 ambassador animals including birds, mammals and reptiles. Join us to meet animals from all over the world, learn all about their amazing adaptations, and educate yourself on what we can do to help create a better world for animals.
April 16: Concert Stage, 10:30am
May 28: Concert Stage, 10:30am
Spring Birding with Author Jennifer Bristol
April 9 • 10-11:30am
Test Pavilion, A Tasteful Place
Join former Texas Children in Nature Network state coordinator, Jennifer Bristol, for a fun morning of birding and discussing her new book, Parking Lot Birding: A Fun Guide to Discovering Birds in Texas. The Dallas Arboretum is the perfect place to observe and experience annual migrations! We meet in A Tasteful Place to hear Jennifer share about her book, and then she leads a bird walk throughout the garden. On April 9, we venture a bit further off the beaten path! Jennifer sign books after the program, so bring your own copy or pick one up in our gift store while supplies last.
Bird Walks with Jake Poinsett of the Trinity River Audubon Center
May 29 • 11am
Main Garden Entry Plaza
Jake Poinsett, Trinity River Audubon Center program manager, as he leads a guided bird walk through the Dallas Arboretum in search of various birds that use the garden's plants.
What's in Bloom Walk
Thursdays • February 24-April 7 • 1pm
Main Garden Entry Plaza
We've taken our popular weekly social media post by Vice President of Gardens Dave Forehand and made it into a weekly walk! Join the Dallas Arboretum Horticulture team each Thursday for a 30-minute walk featuring Dave's top blooming plants of the week.
Bird Photography with Cathy Burkey
April 7  • 11am
Main Garden Entry Plaza

Professional photographer and photography instructor, Cathy Burkey, brings 21 years of experience as the Dallas Zoo's staff photographer to the garden in this colorful talk highlighting her favorite bird shots over the years. She also discusses tip and tricks for shooting birds and other wildlife in their natural environments. Bring your own device – iPhone or traditional photography is great.

David Chicken
April 10 • 11:15am-12pm & 2:30-3:15pm
Martin Rutchik Concert Stage & Lawn
David Chicken, three-time Emmy award-winning musician, leads the audience through a high-energy, interactive performance. Filled with creative movement, educational messages and general hilarity, the show is filled with David's award-winning original music.
Daily
&

Repeating Programs
Member Mornings
Daily • March 13-November 5
Take advantage of your membership with an early morning walk. Enjoy early access to the garden as we prepare for the day. No photography allowed.

Historical Tours
Monday-Saturday • 10am-4pm • Sunday • 12-4pm
DeGolyer House
Visit the DeGolyer House for a tour of the beautiful, historic home, while listening to knowledgeable docents speak about the history.
Mommy and Me Mondays & Tiny Tot Tuesdays
Every Monday and Tuesday • February 21-April 5 • 10am-2pm
Outside Pecan Grove
Presented by Kimberly-Clark
Mommy and Me Mondays and Tiny Tot Tuesdays: Fan Favorites Country Critters Petting Zoo joins us with their menagerie of farm favorites including adorable chickens and ducks; our NEW Story Time (10am and 10:30am) features favorite bird titles including Chicken Little; face painting returns with the amazing artistry including colorful birds; and crowd favorite Kindermusik (12pm) enhances children's minds by singing about all they see in the garden including birds trees  and flowers.

BOGO Wednesdays
February 23-April 6 (excludes March 16)• 9am-5pm
Buy one ticket, get lowest price ticket free. Parking not included.

CC Young Senior Living Thursdays
February 24-April 7 • 9am-5pm
Seniors 65 and older get in for $1 off general garden admission and receive a 20% discount in the Hoffman Family Gift Store.

Dallas College Cooks
Every Monday at A Tasteful Place • 11am
Certified American Culinary Federation Sous Chef and National Competitor Chef Cooper Davis creates healthy and delicious seasonal dishes your family will love!
April: Spinach Stuffed Mushrooms with Tomato and Herb Salad
Tasteful Tuesdays Floral Demos
Every Tuesday at A Tasteful Place • 11am
April 5: En Fleur, Best of The Knot winner, shows you how to create a sweet and dainty floral arrangement that uses a bird's nest as a centerpiece nestled amongst floral and greenery from your yard with a few spring flowers and stems from the local grocery store.

Daily Tastings Demo with Chef Isabel
Every Tuesday • 1pm
A Tasteful Place
Resident Chef Isabel Snetsinger shows how she creates the samples you enjoy each week at the Ruthie Pack Tasting Plaza.

Chef-Tastic Cooking Demos
Most Wednesdays and Thursdays • 11am
A Tasteful Place
April 6: Ruthie's Rolling Café is back with ideas for National Make Lunch Count Day
Learn to Grow Fridays
Fridays • 11am
A Tasteful Place
Presented by the North Texas Master Gardeners, the Dallas Arboretum Horticultural Staff and local experts. Enjoy special tips and presentations on spring plants and gardening topics.
April 8: Learn how to make a bird bath and drip to attract feathered friends to your outdoor spaces

Wind Down Wednesdays
Wednesdays • 3-5pm • 21+
Three Sisters Overlook at A Tasteful Place 
Join local breweries and wineries on select dates to sample and learn about their local selections
April 6: Wine tasting by Carmela Winery in Celina
Paid Classes
&

Programming
---
Discounts
BOGO Wednesdays
Every Wednesday* • 9am–5pm
Buy one, get one free admission every Wednesday.
CC Young Senior Living Thursdays
Every Thursday • 9am–5pm
Seniors 65 and older get in for $13 general garden admission on Thursdays and receive a 20% discount in the Hoffman Family Gift Store.
---
See the beauty of Dallas Blooms
See everything spring has to offer
Membership
A New Experience Each Week
As a member of the Dallas Arboretum and Botanical Gardens, experience unique seasonal events throughout the year and get access to members-only events.