Spring Festival
Dallas Blooms
Presented By

Dates
February 29–April 12, 2020
About
"Sounds of Spring"
Music and nature come to life at the Dallas Arboretum with more than 100 varieties of spring bulbs and over 500,000 blooms. Experience one of the country's most colorful floral displays, and celebrate the joy of music in "Sounds of Spring." Six majestic topiaries adorn the garden, each depicting a different musical instrument, including a harp, bass, guitar and saxophone, as well as two topiary musicians. One is playing the violin, the other is playing the piano. Come for the flowers and stay for the fun during Dallas Blooms.
A Six Week Celebration Featuring:
500,000 Tulips
Tasting

&

Cooking Classes
Live Music

&

Entertainment
Children's Activities
Wine

&

Beer Pairings
Book Signings

&

Speakers
Easter Events
+ More!
One of the Top 14 Places in the World to See Spring Flowers.
Upcoming Events at Dallas Blooms
There are currently no events scheduled for this date.
Previous Image
Next Image
Event Overview During Dallas Blooms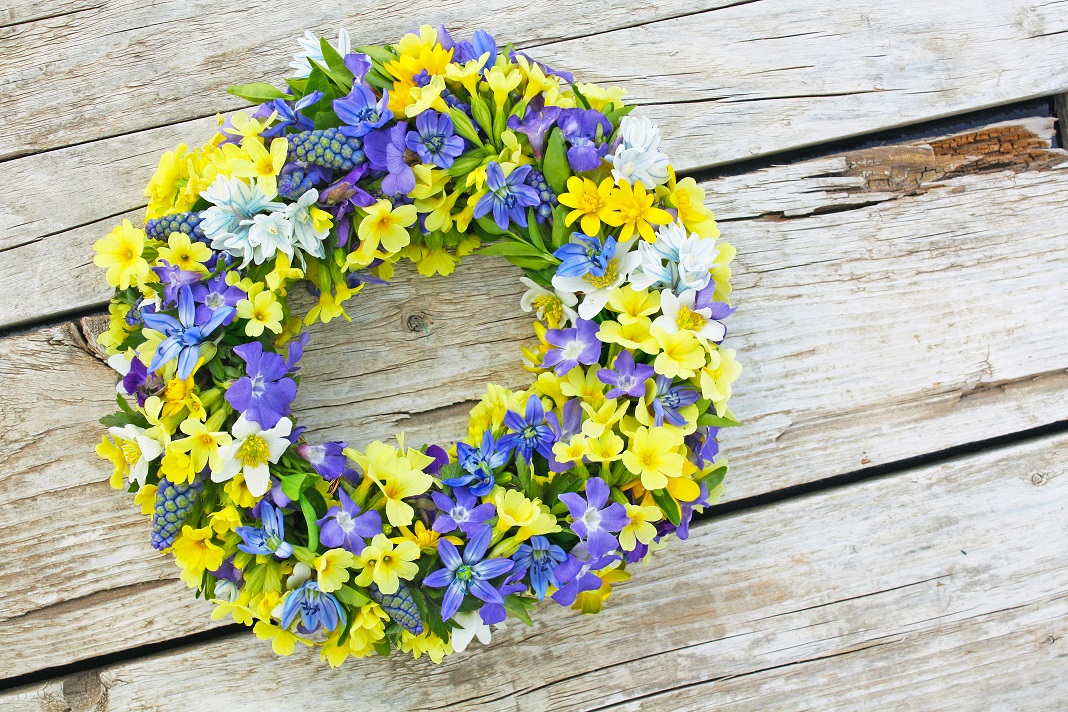 Classes and Events
Spring classes, special events and garden to table dinners, all happening at A Tasteful Place.
Spring Wreath Making Class
Presented by Michael Hamilton
Cancelled

Join Michael Hamilton, the visual designer behind the DeGolyer House holiday exhibits for almost 20 years, as he brings one of his most requested classes to A Tasteful Place. Michael brings his meticulous eye for detail and crafting as he shows attendees step by step how to create a show-stopping spring wreath. Supplies and instructions are provided and all attendees create and take home a wreath ready to hang for the spring season!
Spring Cookie Decorating Class
Presented by Creative Cookies & Pops
Cancelled
Learn the tricks of the trade to create an expertly decorated set of scrumptious sugar cookies – perfect for spring celebrations. Each attendee leaves the class with half a dozen cookies that are tiny works of art!
Couples Night Out: Scardello Cheese & Wine Tasting Class
Presented by Scardello
April 2 • 6:30–8pm
Individual: $55 ($45 for Members)
Couple: $100 ($80 for Members)
Enjoy a special night out in the garden with Scardello, an artisan cheese shop focusing on cut-to-order, handcrafted cheeses. Instructed by shop owner Rich Rogers, this class is a fantastic opportunity to learn all about pairing cheese with wine from an expert. This class focuses on Italy and delights your taste buds as you explore eight Italian cheeses, from robiolas to the undisputed "King of Cheese," paired with four delicious wines.
Sold Out
Paint to Music
Presented by Anne Gunthner Art
April 5 • 2–4pm
$85 ($75 for Members)
Celebrate art month with this unique class that is designed to spark creativity with painting to beautiful and relaxing live music. Anne Gunthner, a classically trained artist, instructs and guides attendees to create beautiful works of art as live music, performed by Mary Dibbern, plays in the background. Dibbern is a concert pianist and graduate of SMU in her eighth season as The Dallas Opera's Music Director of Education and Family Programs. Attendees can take their artwork home with them.
Seasonal Programming
With beautiful sights and free seasonal activities happening daily, the Dallas Arboretum is your home this spring.
Weekend Bands
Weekend Bands have been postponed until further notice.
Mommy and Me Mondays and Tiny Tot Tuesdays
Mommy & Me Mondays and Tiny Tot Tuesdays have been postponed until further notice.
Wine Down Wednesdays with Checkered Past Winery
Wine Down Wednesdays have been postponed until further notice.
Musical Scavenger Hunt Thursday
Every Thursday • March 5–April 9 • 9am–5pm
Pick up a scavenger hunt every Thursday at the information booth, and follow along as you stroll through the garden. This is a great way to engage children or a group of friends while strolling through the garden.
Easter Weekend
April 10–12
We are closely monitoring local and national reports on the evolving impact of COVID-19 and will update if this event must be postponed.
There are plenty of activities for the whole family during Easter weekend. Kids can enjoy complimentary face painting and a petting zoo from 10am–2pm in Pecan Grove, all three days. Eddie Coker, sponsored by DFWChild, performs two energetic performances on Good Friday at 11am and 2pm. Help the garden break the world record for the largest bunny hop at noon on the Martin Rutchik Concert Stage & Lawn. Elevation, an Emerald City party band, takes the stage on Saturday, April 11 and The Gibbonses bring their showstopping performance on Sunday April 12, both performances are from 2–4pm.
---
Discounts
Rideshare Discount
Located at Gate 3 on Private Drive and Garland Road. Beginning February 29, if you use a rideshare service (Uber, Lyft, etc.) to attend the garden, receive $1 off general admission, one per ride.  Present rideshare receipt at the ticket booth. Only valid on day of visit.  For pre-purchased online admission, guest receive a $1 coupon (one per ride) valid at the Terrace Café, open from 10am to 4pm. Members can present their rideshare receipt to receive $1 off their renewal for every trip to the garden using a rideshare service for up to $10. The drop-off can also be used by guests to drop off loved ones and coolers, as well! We encourage drop-offs to park in the garage across the street. Not valid during the month of August.
*Note, we will no longer offer valet parking to the public during festivals.
BOGO Wednesdays
Every Wednesday* • 9am–5pm
Buy one, get one free admission every Wednesday beginning March 4. *Excludes March 18.
CC Young Senior Living Thursdays
Every Thursday • 9am–5pm
Seniors 65 and older get in for $13 general garden admission on Thursdays and receive a 20% discount in the Hoffman Family Gift Store. Discount available at ticket booth only.
---
Members Only Activities
Member Early Morning Walks
March 8–October 31* • 7–9am
Take advantage of your membership with an early morning walk. Refresh and enjoy the peace often missed in the concrete jungles of the city. The Dallas Arboretum offers an escape where peacefulness is easily obtained in the early morning hours. *Excludes September 19.
Member Saturday Yoga
Member yoga has been postponed until further notice.

---
As one of North America's finest display gardens, the Dallas Arboretum and Botanical Garden is inspiring the beautification of North Texas and changing the world's perception of Dallas.
• The Arboretum is consistently ranked as one of the top attractions in Dallas by TripAdvisor;
• Recognized around the world for our premier warm weather plant trials program, DABS' research has expanded the palette of horticultural products available for use in North Texas
See the beauty of Dallas Blooms
See everything spring has to offer
Membership
A New Experience Each Week
As a member of the Dallas Arboretum and Botanical Gardens, experience unique seasonal events throughout the year and get access to members-only events.